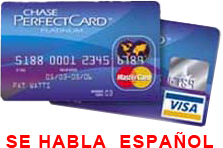 Electrical & Air Conditioning Service
When you call Western Electric & Air for your electrical work, you've hired the best. From dimmer switches to voice and data systems installation, our experience and commitment to outstanding customer service ensure that you'll get the highest "QUALITY" of work for every dollar you spend.
Inspect to current code status
Main electrical panel
Electrical service up-grade
Smoke detectors
Thermostats
Water heater elements
Timers
Dimmers
G.F.I. outlets
Fluorescent lights and ballast

Emergency signs and lights
Electric heating
Rewiring
220 wiring
Parking lot lighting
Telephone lines
Computer lines
Contract maintenance
Converting from fuses to circuit breakers
Security lighting
Sign hook-up
Troubleshooting and tracing shorts

Air conditioning hook-up
Heating hook-up
Wiring water heaters
Motor and controls
Adding a circuit or rewiring
Low voltage
Indoor and outdoor lighting
Recessed and track lighting
Wiring commercial restaurant equipment
3 phase wiring
ELECTRICAL MAINTENANCE PLAN
Western Electric & Air will give you PEACE OF MIND ALL YEAR AROUND. A competent, trained, dependable staff of experts will analyze your electrical needs. Potential problems are spotted to reduce the number of emergency calls that can be corrected inexpensively before causing major electrical repair bills. Your agreement price cannot be raised during the effective dates. This protection plan is transferable to the new owner should the property exchange hands, or you take it with you to provide you peace of mind in your new home. (Subject to the availability of authorized service company in your new area.)
Instant Credit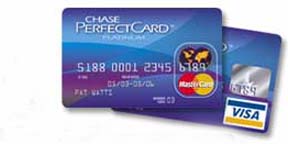 Del Rio Air Conditioning Service
Del Rio Electric and Electrical Repair Service - Residential Service
Del Rio Electric and Electrical Repair Service - Commercial Service
Eagle Pass Air Conditioning Service
Here are some reasons why our customers SAVE money with us:
We will let the customer know up front, before any work is started, what the exact price of the job will be.
Most customers prefer this method because they are not charged for additional time when a service technician is slow or on training.
Quoting prices over the phone is wrong, misleading and usually creates frustrated, unhappy customers.
Our company will send a qualified service technician to quote the price of the job after he has analyzed the job at the customer's home for a small diagnostic fee. This again saves the customer money because they are getting an accurate price on the work that needs to be done before any work is started. If the customer is undecided, they have up to 30 days to approve the work and they will be given credit for the diagnostic fee they paid for already, saving money again.
Air Conditioning & Heating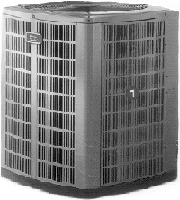 Allegiance Air Conditioner. A high efficiency air conditioner means reduced energy usage. And, as an extra bonus, it will operate so quietly, you may not even know it's running.
Freedom Furnace. American Standard's furnaces are compact, reliable and intelligent. They feature self-diagnostic controls, a patented, serpentine-shaped heat exchanger and fuel efficient Multi-Port In-Shot burners.
Indoor Comfort Coil. To deliver the highest efficiency, American Standard's indoor cooling coils are matched in size and SEER rating with the outdoor unit.
Perfect Fit Air Cleaner. Removing unwanted particles such as pollen and dust from conditioned air improves system operation and your comfort.
Thermostat. A programmable thermostat is reliable and can be as simple as set it and forget it. Optional, purchase separately.
We can Install UV lights,
Hepa Filtration, Humidifiers, dehumidifiers,

Whole House Filtration Systems
We also offer duct cleaning.
Test freon pressure on A/C systems
Clean outside coil if necessary
Clean furnace and test all safety devices
Check heat exchangers
Carbon monoxide leaks
Ignition modules and circuit boards
Inspect filter
Check and calibrate thermostat
Check condensate drain
Test electrical controls for proper operation
Check valves
Check relays and switches

Fan and limit switches
Blower wheels/belts/pulley
Transformers
Pilots
Contractors
Circuit protectors
Humidifier
Pumps
Hard start devices
Disconnect panels
Heat strips
Electronic air cleaner
Evaporator
AIR CONDITIONING & HEATING MAINTENANCE PLAN
Western Electric & Air will give you PEACE OF MIND ALL YEAR AROUND. Planned service inspections reduce the number of emergency calls by revealing potential problems that can be corrected inexpensively before causing major repair bills. Regular system operating at peak efficiency. Service you can trust with our skilled experts that know their business. Rely on them and our reputation to give you fast, dependable service.
Approximate Annual Cooling Cost Comparisons

If your current heat pump is more that 10-years old, it could be operating at lower than 8.00 SEER. Compare the estimated annual cooling bill of an 8.00 SEER system to that of a new system with a higher SEER such as American Standard's 18, 16, 14, 12 or 11. For instance, if the annual cooling bill of an 8.00 SEER system was $800, it could potentially cost $356 for an 18.00 SEER system, or an annual savings of 56%. These numbers should remain consistent over time as long as preventive system maintenance is performed on a regular basis.